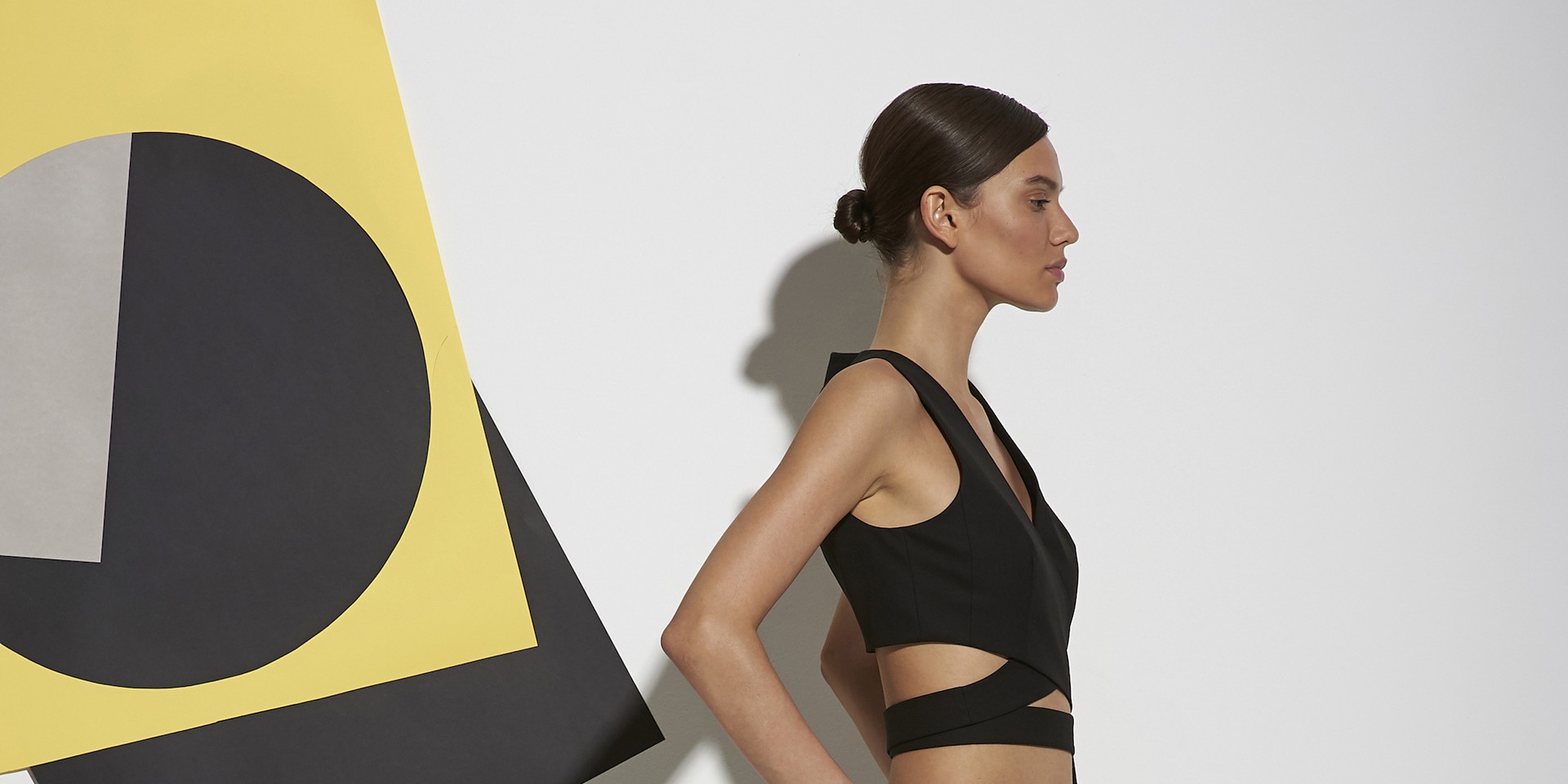 Continuing the development of constructivist aesthetic in fashion industry Vassa's latest collection is being inspired by the famous colour palette of Le Corbusier known as "architectural polychromy".
In her recent work Vassa turns to a number of universal yet bright and expressive colours from the aforementioned colour system. Green , yellow, deep red, beige, сreamy and khaki.
The upcoming Vassa&Co collection presents a number of unique sillouttes such as single and double breasted jackets with an extended shoulder line, dresses, skirts of various kinds- those working as a transformer item, or adorned with removable details such as belts and pockets.
This collection is built around the idea of mixing fabrics: wool, silk, chiffon, cotton and linen.
The outfits boldly explore the territory of extra bright summer colours: yellow, blue, deep red, grassy green, noble ivory and khaki.
However, the famous Vassa prints are not forsaken: they are represented across the variety of items on different types of fabric: milky beige or black and white plaid patterns, a plethora of stripes alongside with an animal print, that seems to be the comeback trend of a season.
Vassa's unique approach is entirely recognizable in the materials specifically designed for the brand with a brand logo.
Capsule collection also offers a variety of sportswear such as parka jackets and plaid slickers.
The brand continues to enjoy unexpected combinations: classic outfits paired with half-transparent tops, fishnet leggings, corrugated skirts and knitwear.