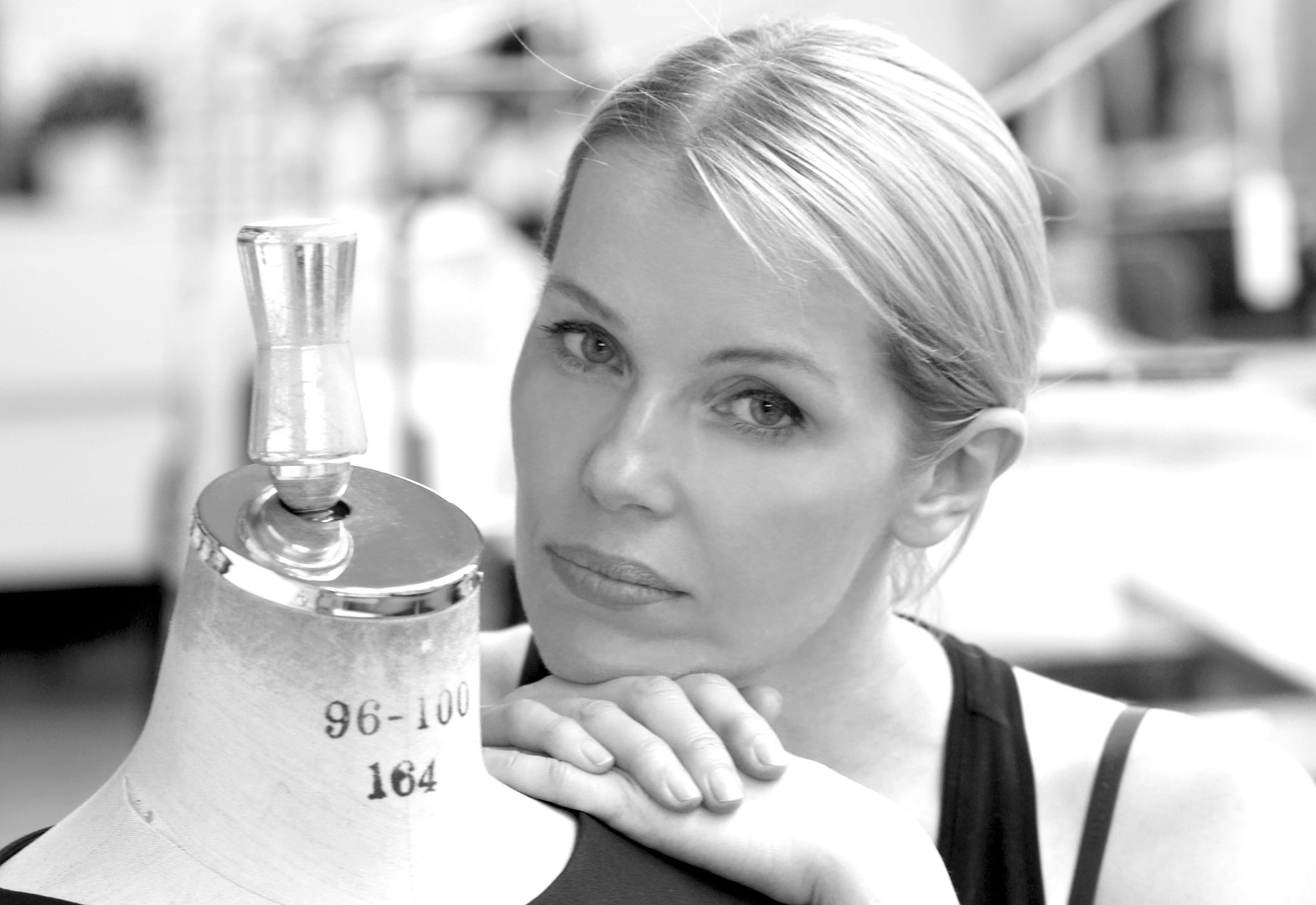 VASSA&Co emerged on the Russian market at the beginning of 2000 with a mission to create a conceptually new Russian brand eager to compete with world leading fashion designers.
In 2000 the first Russian prêt-a-porter line was launched as well as the first four VASSA&Co stores were opened in Moscow with Vassa as the creative director on top. Her creative vision has led the company to its current position. Vassa's background, expertise and desire to create her own clothing line by developing her ideas and embracing an unusual approach to today's fashion, formed the true style of VASSA&Co.
Vassa was educated in the USA (VCU School of Arts and FIT) and worked for leading fashion brands including Ann Klein, Calvin Klein and Federated. In 1996 she had her first runway fashion show in New York.
Following the New York minimalism as well as the traditions of Russian constructivism, Vassa mixes both trends with great skill, constantly searching for a pure idea at the heart of each look and silhouette she creates. Today, the US and European newspapers call Vassa "the Russian Queen of minimalism". Her affection for minimalism forms the DNA of VASSA&Co. Staying true to herself and being very consistent, Vassa uses a very recognizable move by neglecting a lot of detailing preferring simple forms. Combining the avant-garde and conceptual art, Vassa remains one of the most commercially successful designers in Russia.
VASSA&Co is known for sharp silhouettes, clean lines, subtle elegance, quality fabrics and simplicity.
Today VASSA&Co is one of the few Russian brands with a chain of stores and its own manufacturing in Moscow which guarantees high quality. VASSA&Co clothing is produced in small batches, plus, the company uses exclusive, natural fabrics from Italy, France and Portugal, high-quality accessories, cutting-edge technologies and highly skilled labor force which is the key to the brand's many successful years on the market.
VASSA & Co has 25 brand stores in Russia. All stores share the spirit of constructive minimalism. Vassa offers her own idea of femininity, expanding the idea of minimalism. Her motto is THE LESS IS MORE. Beauty is born from a limited number of details. VASSA&Co style stands out among other Russian designers for its laconic rigor. A VASSA&Co woman is confident and attractive. She appreciates the freedom of expression and plays various social roles. She wants her clothes to express her self-confidence and to be functional. At the same time, she stays true to her own sense of style. Today it is a real challenge not to follow the mainstream and wear what you like. This is what differs VASSA&Co women from others.