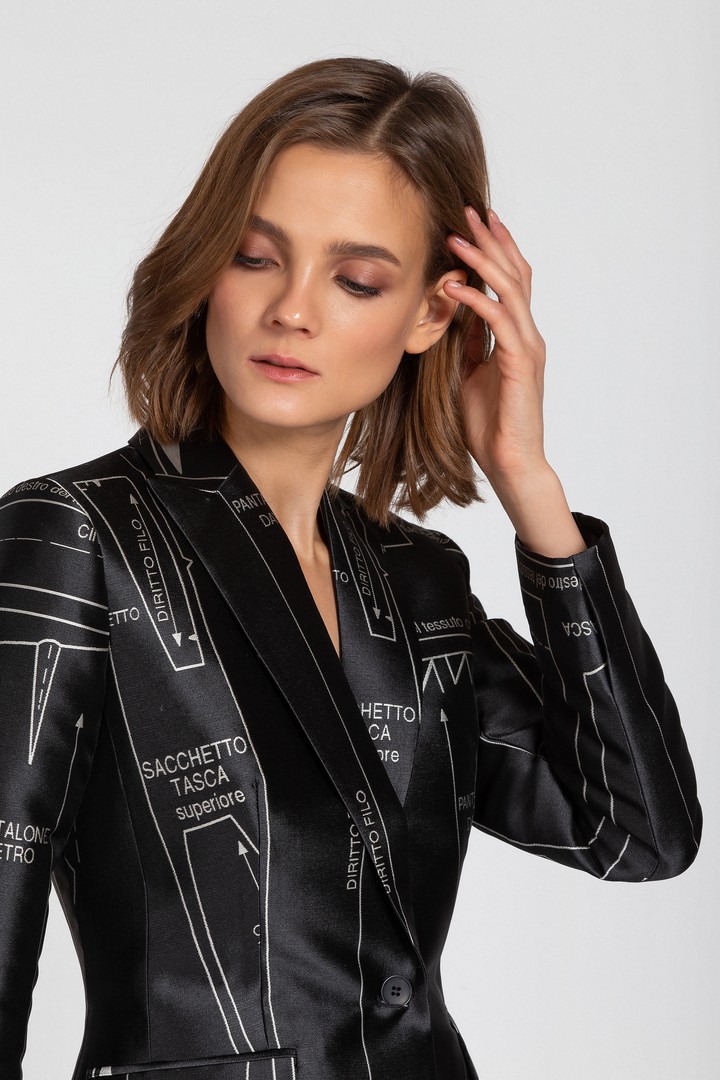 Vassa's new collection was inspired by her favorite fashion designer Jil Sander which conveys not only her ideas of minimalism in women's clothing, but also her concept of New Femininity. Vassa sees no contradiction in being feminine and strong at the same time.
Vassa continues to create conceptual clothes celebrating women power, freedom of choice and creativity.

Inspired by the ideas of equal opportunities in modern world, Vassa's clothes emphasize women's self-confidence.
"I think that minimalism, clean lines and natural proportions show the individuality of women, give freedom and new energy," Vassa says.
The collection keeps on promoting balanced large forms, widened shoulders and lapels.
While creating the silhouettes and detailing for the suits and dresses in this collection, Vassa always keeps in mind the balance between women and men, combining stiff tops with soft, flowing bottoms.

The new collection includes luxurious suits, dresses, classic cotton and silk shirts.
It focuses on the trends of the last seasons including suits made of natural and blended fabrics and various sport and military blazers – single-breasted, double-breasted, elongated and short, with pockets, drawstrings and designer stripes.

The collection features a great variety of business dresses with convertible detailing, elements of men suit and layers of different fabrics.
The summer capsule collections provides a wide choice of light suits, shirt dresses with straight and fitted silhouettes, detachable skirts and asymmetrical detailing from striped stretch cotton fabrics.
The collection offers a wide range of fabrics such as high-quality fine costume wool, selective Italian wool with mohair, cotton and linen materials with avant-garde design and a unique dyeing effect, natural silk fabrics and new jacquard suiting fabrics with patterns including large Vichy diamond pattern and Glen plaid pattern.